Due to COVID-19
Recreational Area Closures

Campgrounds on LADWP lands click here for the latest closures posted by
Inyo County. Please obey posted signs as trespassing is prohibited by law. Thank you for your understanding and cooperation.

Recreation
One aspect that makes the Eastern Sierra such an enjoyable place is its wide-open spaces. It represents some of the most accessible wilderness areas in California. The recreational opportunities on LADWP Eastern Sierra land include fishing, camping, golf, hiking, rock climbing and sight-seeing.

Pictured right: LADWP Aqueduct Manager, Adam Perez enjoys an afternoon of fly fishing on the Owens River with his son.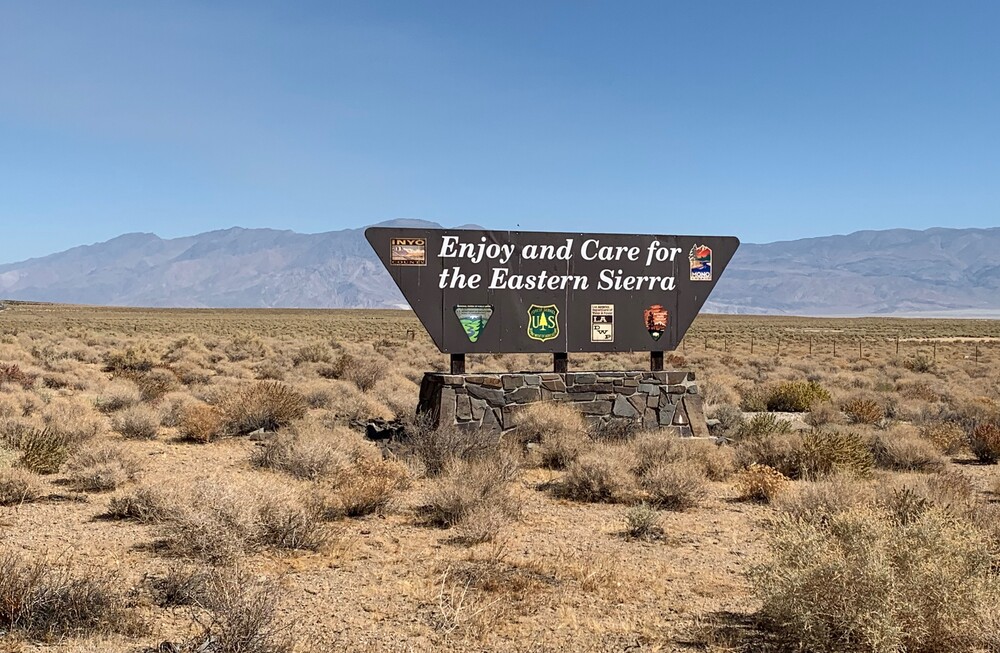 Real Estate
We provide land for community infrastructure and public needs such as campgrounds, parks, baseball and soccer fields, golf courses, and many other uses. LADWP leases land to others who develop trails and campgrounds and, at times, takes a more direct role to support the communities throughout the Owens Valley.

Our guidelines for recreating on City land can be accessed via the main LADWP website. Click here.

For information on film permitting on LADWP property please email us your inquiry.